A pet peeve of mine is measuring things to far too many decimal places. For example, notice that the thickness of these trash bags is 0.0009 inches (0.9 mil) but is 22.8 microns in metric. There are two mistakes:
While the conversion factor is correct, there's no way that the thickness is known within only 0.1 microns, or 100 nanometers. That's significantly that a typical cell nucleus.
Less importantly, if they rounded correctly, it should be 22.9 microns, not 22.8.
My favorite example that I've personally witnessed — that I wish I had a picture of — is measuring student's perceptions of a professor's teaching effectiveness is 13 decimal places.
This webcomic from xkcd illustrates the point both cleverly and perfectly.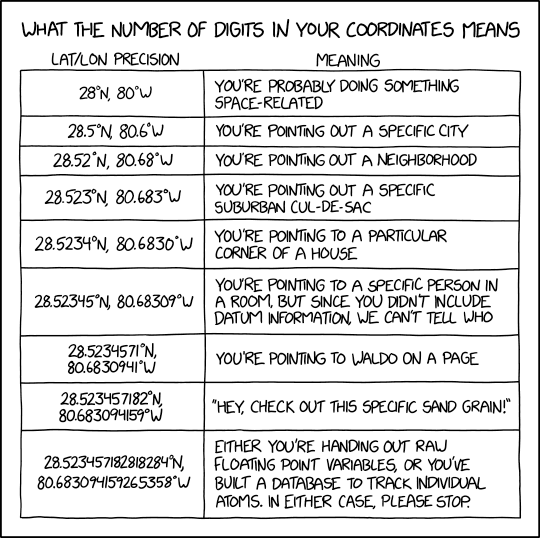 Source: https://xkcd.com/2170/